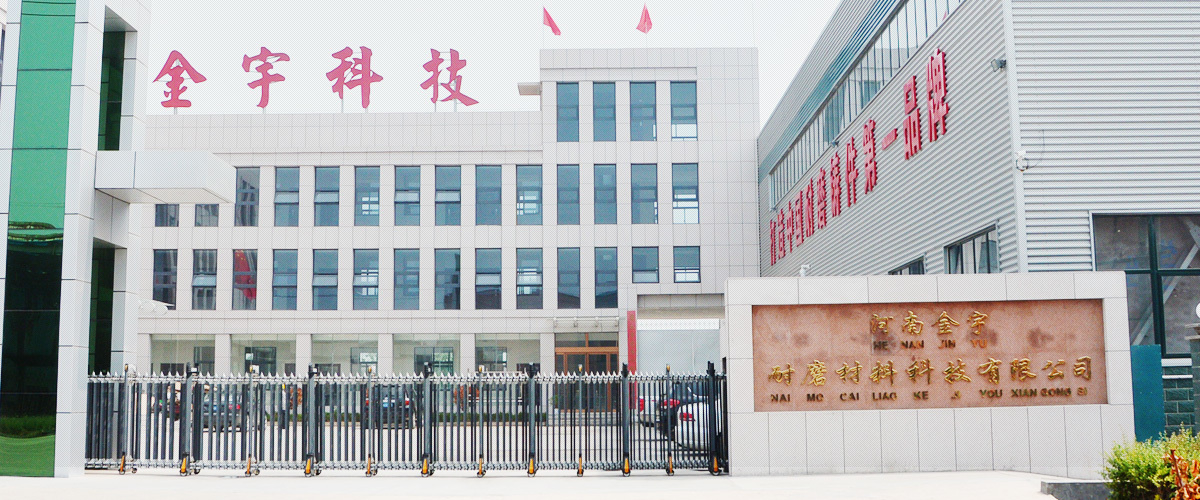 Henan Jinyu Wear-resistant materials Science and Technology Co.,Ltd. began in 1992, is located in Gongyi City, Henan Province. It is a production, sales and scientific research in one integrated enterprise. Jinyu company cooperation with Zhengzhou University, Zhengzhou Institute of machinery and other units, constantly develops new wear-resistant material with a leading international and domestic level. The company owns "new micro-alloying agents" patented technology, and as an experimental base for the Ministry of Industry and Surface Engineering Research Center, as well as awarded by the demonstration base of National EPC and V method of Casting Technical Committee.
Company is mainly specialized in the production of wear-resistant, high temperature resistant, and corrosion-resistant materials. It covers an area of ​​40 acres, a total investment of 120 million yuan. At present, Jinyu owns two sand production lines, a V-method casting production lines and an EPC production line. Moreover, we also have 2 sets of 5T intermediate frequency electric furnace, 2 sets of 3T intermediate frequency electric furnace, 2 sets of 1T intermediate frequency electric furnace, 5 sets heat treatment furnace trolley (20T One station sets, 15T One sets, 5T three sets), heat-treated sink 2000m³.The annual production capacity of the company is more than 15000 tons, Henan Jinyu wear-resisting material technology Co., LTD devoted to creating the largest wear-resistant materials production base of the Central Plains region.
Under the fierce market competition, modern standard workshops, advanced production and testing equipment, improve the quality assurance system, a safe production environment, and high quality management team become a powerful competitiveness. Jinyu wear-resistant science and technology Co.,LTD not only ensure product quality, accurate delivery and perfect after-sales service, but also adopted advanced equipment and high quality raw materials. The company is combined with sophisticated casting technology and strict control of the production process, determined to provide customers with cost-effective high-quality wear-resistant products, so that customers get a lot of quality in the use of high-cost products during wear.
Dialogue with international and build a multinational company. Jinyu has independent import and export business qualification. Keeping long-term exchanges and cooperation with foreign countries, not only maintain the product at a high level, and won wide international market. Our products are exported to Russia, Kazakhstan, Turkey, Saudi Arabia, South Africa, Vietnam, India, the United States, Australia and other 30 countries and regions, won customers' high praise.
Jinyu science and technology look forward to working with you to advance with the times, for a better future!